Abstract
RS Hydro was approached by a local authority to provide assistance with replacing a Milltronics level measurement system. The Milltronics system controlled the opening and closing of a tidal sluice gate, and thus, it required additional site visits, programming, and testing to ensure that the new system would work seamlessly with the gate.
After careful analysis, RS Hydro recommended replacing the obsolete system with the state-of-the-art Siemens HydroRanger level measurement system. This new system not only matched the capabilities of the Milltronics system, but it also offered a range of advanced features, including improved accuracy and reliability, an easy-to-use interface and advanced diagnostics. Additionally, the new system allowed for remote monitoring and control, which provided the local authority with greater flexibility and control over the operation of the tidal sluice gate.
Industry
Civil Engineering / Public Infrastructure
Equipment Used
Siemens HydroRanger HMI with dual point measurement capability, 2 x XPS 10 ultrasonic level transducers. Associated hardware required for HydroRanger system such as Siemens OEM brackets.
The Application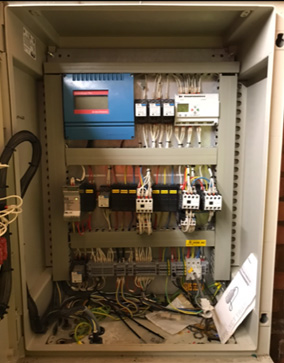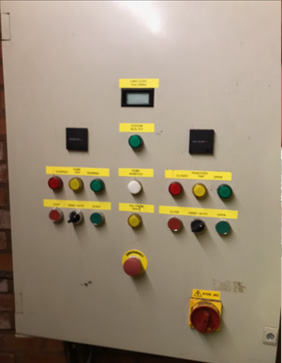 For almost 40 years, the tidal gate operating system relied on pumps that would open or close based on the sea level measured by the Milltronics level measurement system. However, since the Milltronics system was no longer functioning, manual operation of the tidal gate was necessary. Recognizing the need for a replacement system, RS Hydro utilized the specific application details to prepare a comprehensive bill of materials for a new ultrasonic level measurement system to supersede the old Milltronics system.
The ordered equipment was delivered in part-shipments to expedite installation by other contractors. Once on site, our engineers mounted and connected the Siemens HydroRanger to the source of power and to the existing cables running to the level transducers. Finally, RS Hydro commissioned and tested the new ultrasonic level measurement system.
With the successful installation and testing of the new system, the local authority can now confidently automate the control and operation of the tidal sluice gates with the brand new Siemens ultrasonic level measurement system. This will allow for more accurate and efficient control of the tidal gates, ensuring the safety and reliability of the system for years to come.
RS Hydro's Service
RS Hydro is a trusted distributor of Siemens, a renowned brand in the field of level measurement systems. With their in-depth knowledge and expertise, the company is well-equipped to assist clients with their Siemens Level enquiries. Contact our sales team to find out how we can help with your level measurement application.