RS Hydro specialist engineers have been busy installing more total solutions using real-time clamp on gas flow measurement systems with wireless telemetry for two more NHS hospitals; using the industry leading Panametrics GC868 clamp on gas flow meters with add on wireless telemetry systems. Data provides live, pressure compensated data on the bulk oxygen system capacity and demand to operational staff during critical periods of demand.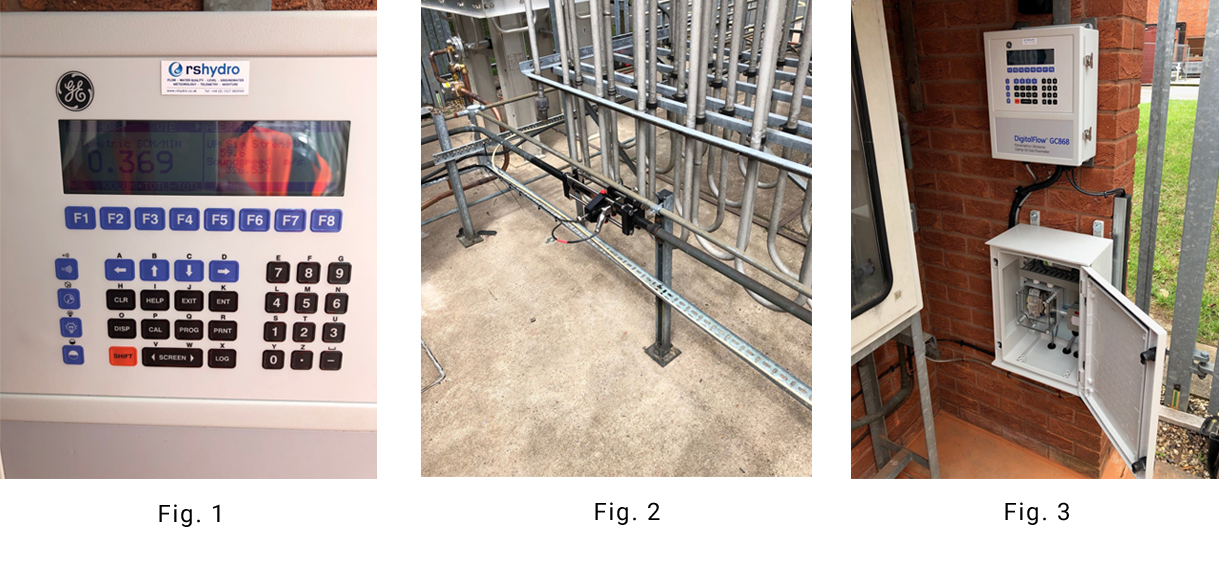 Figure 2 is a picture of the transducers that can be installed on any pipework. In this picture, the transducers are located on the upstream side of the VIE due to the unavailability of any pipework on the downstream side. The pressure here is typically around 12 bar and is compensated using a pressure transducer as the pressure in the main tank decreases due to demand.
These installations provide real-time, dashboard reporting solutions to hospital clinicians, technical and operational staff. The picture below shows the wireless real-time telemetry system monitoring the oxygen demand.
The portals are available to operational staff, clinicians, technical and operational staff via desktops and mobile devices and will display critical information from hospital on-site oxygen plan. Providing this data makes a real difference to the operational control of hospitals in respect of COVID-19. NHS O2 supply systems can only provide oxygen up to their design limits; these flow meters will warn operational staff when these limits are being approached and will allow staff to make adjustments to the system to ensure there are no issues with oxygen supply. These systems will therefore act as a true guardian against any issues related to high O2 demand at NHS hospitals.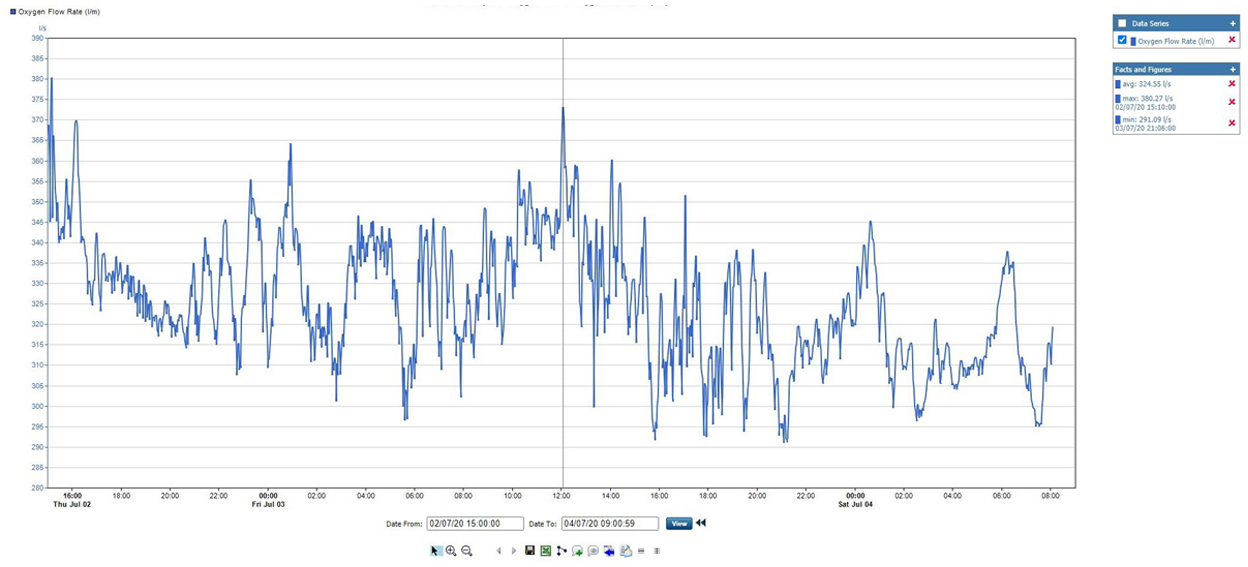 RS Hydro are currently supply, installing and monitoring sites throughout the UK and Ireland. Please contact us if you would like to discuss our services in more detail.