Abstract
RS Hydro was approached by a customer seeking to accurately measure the flow rate inside a 40-inch diameter water pipe. In response to this request, a state-of-the-art clamp-on ultrasonic flowmeter for hire, was recommended. The customer was impressed with the level of expertise and the quality of the equipment provided by RS Hydro, which enabled them to effectively monitor the flow of water as it was transported from a reservoir to a treatment works.

Industry
The Water Industry
Equipment Used
PT878 flow meter hire along with optional magnetic clamping fixtures for 40 inch diameter pipes.
The Application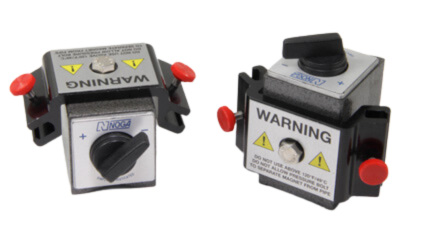 RS Hydro was approached to provide a unique solution for a challenging flow measurement task. Specifically, a clamp-on ultrasonic flowmeter hire for a 40" diameter water pipe, which is significantly larger than the average pipe diameter used for clamp-on flowmeter hires, typically 2"- 6" Standard brackets or jubilee clips can easily be used for pipes of this size, however for a 40" diameter pipe, extra hardware is needed.
To accomplish this task, RS Hydro engineers used magnetic clamping brackets to connect the PT878's transducers to the outer pipe wall. These fixtures are particularly useful on large diameter pipes because they allow for accurate measurement without the need to permanently fix brackets, which can be a time-consuming process.
The non intrusive flow measurement was recorded successfully within a short time frame. This successful outcome demonstrates the value of creative problem-solving and the importance of adapting to meet the unique needs of each situation.
RS Hydro's Hire Service
RS Hydro has numerous PT878 portable clamp-on ultrasonic flowmeters within the hire fleet. In addition to the standard PT878 hire kits, customers can also rent magnetic clamping fixtures for large diameter pipes, extension cables for the transducers, telemetry units for accessing flow data remotely, and external battery cables for locations without power.
One major advantage of clamp-on flowmeters is that they do not require contact with the fluid, which means the price of the device is not affected by the size of the pipe diameter. This is in contrast to other flowmeter technologies like turbine or electromagnetic flowmeters, which are often more expensive for larger pipes.
Hiring a flowmeter unit from RS Hydro is an ideal solution for those who want to test the device's capabilities before making a purchase. To learn more about the PT878 flowmeter rental options, contact our sales team today.