Monitoring the water table following a rewetting conservation project
RS Hydro helped with a conservation project in Scotland. The customer wanted to monitor the depth to the water table over the coming years, following a rewetting conservation intervention at the site.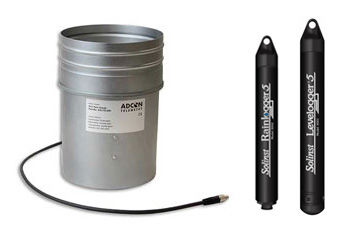 Our expert staff advised on the installation of the Levelogger required for the raised bog.
The conservation project needed high temporal resolution data (monitoring hourly). The site is easily accessible to download the data ideally at monthly intervals. They also will require a barometer, and potentially also have a rain gauge (and rainlogger). RS Hydro was able to offer the solution quickly to ensure data could be collected asap
Due to the nature of the application Solinst products were the ideal solution due to the accuracy (0.05% FS), large storage capacity (150,000 sets of data), long battery life (10 years), quality and simplicity of deployment. Solinst could also offer a complete solution with a Rainlogger to store the data collected from the tipping rain gauge requested.
The team at RS Hydro were able to easily identify the items needed, check compatibility and feel confident in the solution provided to the customer, due to a long standing relationship with Solinst.
Products:
1x Levelogger M10, 1x Barologger, 1x field reader, 1x RG1 Tipping rain gauge and 1x Rainlogger
3rd Aug 2023