NEW Levelogger Edge Level,Temperature and Conductivity Logger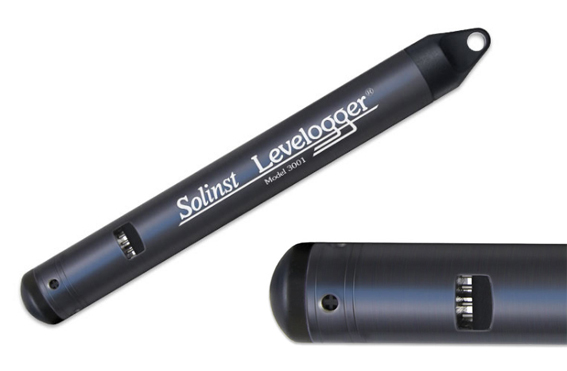 Since 1980 Solinst have been manufacturing products which have been continually evolving to meet the ever changing needs of measuring the environment. The complete range of Leveloggers lead the industry with excellent reliability, accuracy and features which have made the series increasingly popular year after year all over the world.
The
LTC (Level, Temperature and Conductivity) Edge
has been brought in line with the Levelogger Edge series to include an 8-year battery life, variety of level ranges, titanium based PVD Coating and greatly improved conductivity measurements.
LTC Levelogger Edge - Key Features:


3 Year Warranty.


Conductivity range (50µS - 100,000µS).


4-electrode platinum conductivity sensor.


Six pressure ranges (5m, 10m, 20m, 30m, 100m, 200m).


27,000 sets of readings stored in FRAM memory.


Titanium PVD coating.


High accuracy, fast response 4-electrode conductivity cell.


Compatible with the 3001 Levelogger Series.


Single or multi-point conductivity calibration.


Corrosion resistant Hastelloy pressure sensor.


Compatible with Solinst Telemetry, Bluetooth App Devices and Data grabber.


Wide range of applications:


Salt water intrusion and soil salination monitoring


Plume remediation monitoring and studies


Leachate monitoring at landfills, mine tailings, waste disposal storage sites, and more


Agricultural and storm water runoff monitoring


Tracer tests


Introductory Offer:
Until March 31st 2017 the LTC Edge can be purchased at a reduced rate of £995.
The specification sheet can be downloaded
here
or for further information please call us on +44 (0) 1527 882068.
8th Feb 2017