RS Hydro is a multi-disciplined instrumentation company, founded in 1997, providing specialist expertise to tackle technological issues facing clients over a large range of work in the water, environmental and industrial sectors.
At RS Hydro, we recognize that client organizations operate in an increasingly global market where competition, technology, expertise, customer service and cost-effectiveness are the predominant determinants in successful business development. RS Hydro meets all these requirements by providing a high quality service at a budgeted cost. Our experience is combined with the latest available technology, extensive training and experience to guarantee absolute client satisfaction. Many of our projects are world-class industry benchmarks, some of which cannot be achieved by any other company worldwide. This is down to unique instrumentation and experience for difficult applications.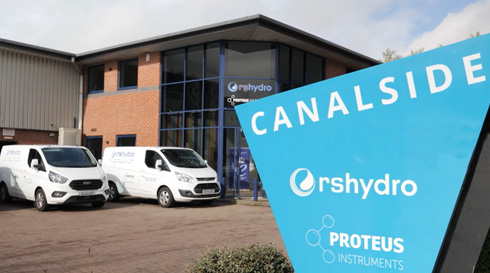 RS Hydro is committed to continual redevelopment and improvement.
What We Do
The Operating Divisions
Water
Environment
Industry
Instrumentation & Calibration Services
Hire & Sales
How We Do It
People
RS Hydro people are dedicated to ensuring that every client is well served. Our highly skilled field engineers are recognized UK-wide for their innovation, responsiveness and flexibility.
Service Excellence
Service Excellence is at the core of our business activity. It's how we continue, meet and exceed our commitments.
We use a bespoke workflow that keeps our clients informed every step of the way and provides a secure repository for documentation, installation details, hand over pack and calibration information. Our ID System is a defined process embedded deep into our ISO9001:2015 systems ensuring that all projects are managed and recorded to the highest quality providing transparency and ownership at every stage.
Partnership Approach
Our aim is to work in partnership with our clients, applying a fusion of innovative ideas and proven technology to achieve practical and efficient solutions of the highest quality.
Industry Expertise
We deliver compelling value propositions that demonstrate we understand our clients business and have deep expertise in their industries.
Benefits to our Clients
By focusing on value, our clients and our resources, RS Hydro has become a significant provider in the provision of services, solutions and technology in the water, environmental and process industries. Unparalleled service and performance, interpreting customer's needs before they arise and providing innovative solutions on time have ensured our success.