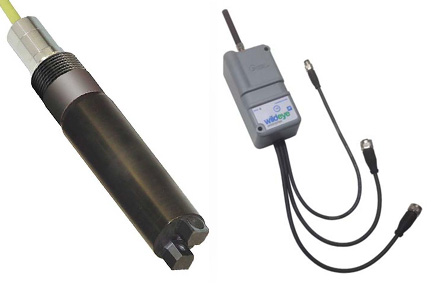 Abstract
RS Hydro specializes in offering robust remote water quality monitoring solutions for challenging applications across various industries. Recently, they were approached by a national aggregate company that required monitoring of Turbidity and TSS levels to maintain compliance with an environmental discharge permit issued by the Environment Agency.
Equipment Used
Thermo Scientific's RT1143 Inline turbidity sensor and Wildeye IoT Logger.
Industry
Mining & Aggregates
The Application
This particular application presented several noteworthy challenges. The monitoring site was situated in an extremely remote location with a high flow volume and pressures reaching up to 100psi. Moreover, there was no access to mains power, regular calibration was necessary, and a high frequency of data with no downtime was essential.
To address these challenges effectively, RS Hydro selected Thermo Scientific's RT1143 Inline turbidity sensor. This sensor stood out due to its rugged construction and the ability to be easily fitted to an insertion assembly with a ball valve. This unique feature allowed for quick and convenient removal for calibration without interrupting the ongoing process. The sensor's data was transmitted through solar-powered 4G telemetry employing a Wildeye RTU.
The RT1143 turbidity sensors were specifically designed to measure turbidity within the range of 0 to 1000 NTU (Nephelometric Turbidity Units). They utilize a dual-channel infrared LED light source and a silicon photodiode detector to accurately measure the scattered light caused by particles present in the water.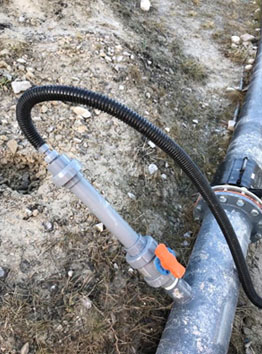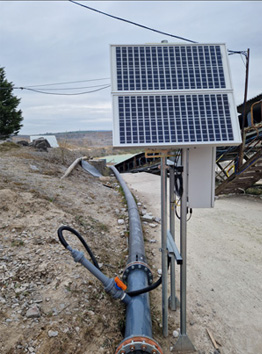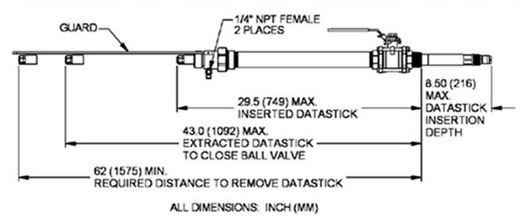 In terms of data visualization, alarm setup, SMS or email reports, no specialized software is required, just a standard web browser such as Google or Firefox. Stakeholders such as Maintenance Teams, Site Managers, and Emergency Response Teams were provided with appropriate logins to access real-time data and receive alerts. The data was seamlessly integrated into the company's business systems through REST APIs and FTP, ensuring comprehensive data management.
RS Hydro delivered a turnkey project organised fusion welding for the ball valve and insertion probe, installation of the sensor, telemetry outstation, solar panels and remain on standby in case of site issues and will provide routine calibration and monitoring of data ensuring total peace of mind. Routine calibration and monitoring of the data were diligently provided, guaranteeing complete peace of mind for the aggregate company.